About Me!?!
See me ...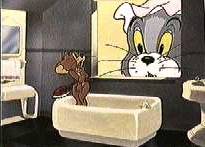 Thanks a lot for visiting my page. So,you wanna know me??Then read on..

My reel name is as you know : Panda.This nick was given to me by my friends because of a reason that I still don't know! But I like it....what about you?!?

My real name???Ok its WIPLOVE MATHUR.Dont get surprised with the spelling!It's typed correctly! It means "Revolution" or "Kranti" in Hindi (which is the national language of India).As you can see, it has nothing to do with the spelling!?!

I was born in Bombay (now Mumbai),brought up in Bombay and I am still in Bombay.Staying in Anushakti Nagar,one of the most beautiful colonies in Mumbai, it has become my Virtual Home Town!

At this moment I am a student.I am doing my engineering at VJTI (Veermata Jeejabai Technological Institute) which is in Mumbai (previously Bombay), Maharashtra, India.(Now don't get confused;Mumbai is a city, Maharashtra is a state which is in India!).I will be a graduate(I hope so!) in the year 2001 with a B.E.(Bachelor of Engineering) degree in Electronics.

My father is an engineer at NPC (Nuclear Power Corporation) which is a department run under DAE (Department of Atomic Energy).He obtained his B.Tech degree in Mechanical Engineering from IIT (Indian Institue of Technology),Delhi.

My mother : a person who has interest in almost all the topics on this mighty Earth! She is now a house wife, but she still reads more then I do! It would take a long time to explain each and every detail..so I stop here.

Now if you still wanna know more about me then mail me at : wiplove@softhome.net

Fill the Feedback Form to give your comments!